I had the idea of knitting a comfy bralette but I wanted something that would fit me better than any of the bralette patterns already published. It took a lot of math for me to come up with a base pattern based on my own measurements. I researched different knit stitches to see what fits my needs the best. I decided on doing the fisherman rib for the cups. Below are swatches for single rib vs fisherman rib vs brioche stitch from KnittingUnplugged.com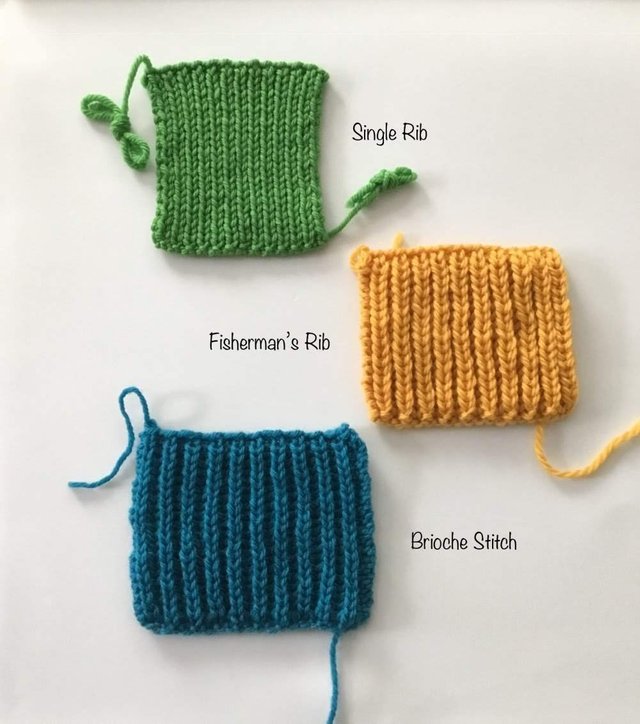 There were a few reasons I chose fisherman rib over other stitches.
it has a good amount of stretch like most ribbed stitches,
the fabric created by this stitch is quite thick and soft,
when increases are added to this rib, it forms a visually pleasing branched out look.
I wanted this design to be tailored to ones needs, so it depended on the band size as well as the cup size of the bra. This did make the design slightly more complicated. To be completely frank I don't understand the fisherman rib enough to switch from working in the round to working flat. I swatched once before started this project, but I think I need to swatch more.
I fell in love with this branched out look of the fisherman rib increases and I wanted the ribbing in the cup to sort of look like ripples. However, I added 2 sets of double increases in every other row and this caused the fabric to form huge holes. I noticed this when I had completed the increases in each cup and started to separate them. I was quite disappointed because there would be skin showing through the bralette with these holes and that defeats the whole purpose.
I have made a few changes to the pattern and I'm going to start knitting it soon, hopefully 😊